Melt and pour soap is one of the best ways to make gifts for your friends and family or even build a business and sell soap online or in a store.
Melt and Pour soap can be used as soon as it is cool, so after a few hours after being popped out of the mold, they can be used.
That being said, do not be surprised when you find that people think they are too pretty to use.  I hear this a lot. 
Many melt and pour soap makers will wait 24 hours until they package and label their soap.  This is probably a good idea because if the melt and pour soap was made in a loaf mold, it may still be warm inside.  When the soap may still be warm the shape can be accidently misshapen.
I have done this myself when I was in a hurry to unmold and shrink wrap the soap before I would leave for work.  Even though the soap felt cool to the touch and set, I noticed that I made a small divit in them when I was heat sealing and pushed on the sealer a bit too close to the soap itself. 
The soap was fine and only I knew it was there, but it was there, so that bothered me a tiny bit.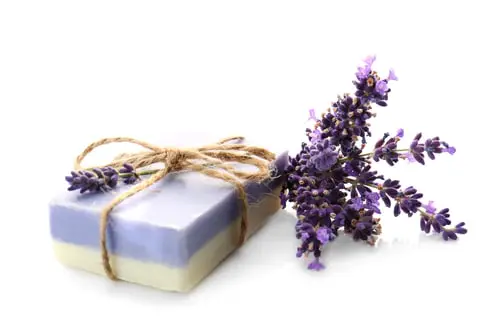 The next time and every time afterwards, I waited a good 4 to 5 hours and then wrapped my soaps. 
You can spend this time making your labels for you gifts or store front.
Melt and pour soap has already gone through the saponification process, so there is no need to wait or worry about Ph levels etc. as there is no active lye to worry about. 
If you are making melt and pour soap in a small decorative mold, then you really would only have to wait 1 or 2 hours after you unmold and wrap them up.
Melt and pour soapmaking is a great way to make gifts for friends and family.  I find it is also a fun family project.  I have the kids pick the colors and even the molds.  Once the melt and pour soap is made, it will be in the bath tonight with them for shower time.  It is my preferred method of soap making as I get so impatient waiting the 6-8 weeks for soap to cure as in cold process.
Have a look at some easy beginner melt and pour soap designs here.