Making melt an pour soap has many benefits. Whether you want to enter soap making as an exciting hobby or a profitable business, there are several methods that you can choose from in order to create the ideal soap. One of the best ones include the "melt and pour" technique. Making melt and pour soaps comes with a lot of benefits, and here are the most important ones you should know:
1. Avoids the Danger and Hassle of Lye
Lye, or sodium hydroxide, is a chemical substance used in different things, including soap making, food preparation, water treatment, and biodiesel production. It is also known as caustic soda, due to its highly corrosive nature. Lye is dissolved in the water and turns into a very strong alkaline solution. Thus, there is a need to wear protective clothing and take many safety precautions when dealing with lye. With melt and pour soap making, you only use melt and pour soap bases that were already cured with lye. This reduces both the time and effort in creating your soaps, and also allows you to avoid having lye burns.
2. Creates Simply Amazing Soaps as a Beginner
The melt and pour soap making technique is ideal for amateur soap makers who want to get a safe and easy introduction in the soap craft. A lot of people get so overwhelmed with the traditional soap making steps that they quit even before they make their first soap. As the name suggests, melt and pour soap simply involves the melting and cooling of soap, and also includes adding the fun bits such as fragrance and color. It completely skips the complex steps of soap making and is very beneficial to those who are busy at work but want to try soap making as a new hobby.
3. Unleashes Your Creativity
The melt and pour soap technique allows the soap maker to be creative in choosing and combining fragrance oils, additives, and colors of the soap. For example, you can combine different floral scents like roses and lavender, or select from varying shades and hues of blue, red, yellow, or whatever color you fancy. Truly, creating melt and pour soaps gives every soap maker the opportunity to fully express themselves.
Aside from making soaps of solid colors and shapes, you can create clear soaps with embeds in them.
4. Allows You to Make Unique Soap Shapes
Bored of the rectangular or oval shapes of commercial soaps? With melt and pour soap making, you can easily manipulate the shape of the soap to your liking. Leaves, tree trunks, flowers, animals, or even sweets like cupcakes and lollipops – the list for unique soap shapes goes on and on. As a beginner, you can start with simple shapes, such as a star or an apple shape, and then create more complex soap shapes as you continue working on your skills.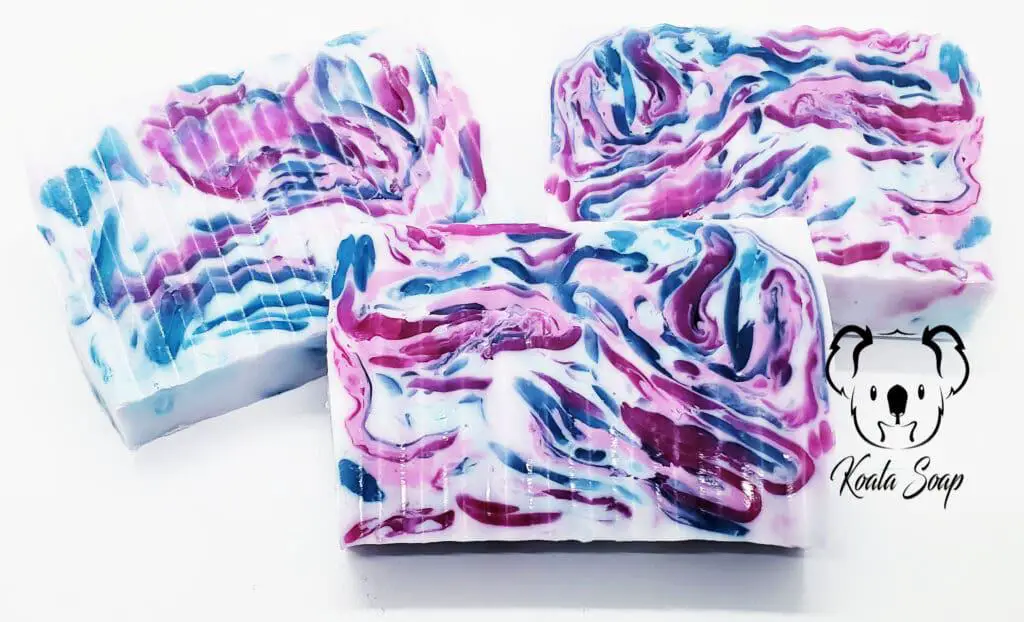 5. Enables You to Easily Create Cleansing and Relaxing Bars
Melt and pour soaps are not only fun to create, but they can also have cleansing and relaxing properties. For example, you can add activated charcoal powder into the soap to create your very own pore cleansing soap. Lavender is also a natural aid for relaxation and sleeping.
Making soaps using the melt and pour method is definitely a fantastic way to start your soap making journey. It is not only for beginners; expert soap makers use this technique, too! We hope that you enjoy making creative and unique melt and pour soaps.