Sometimes I need to think out of the box when making decorative melt and pour soaps.
I decided to use my Cricut Cuttlebug to make my own impression mat.
The Cricut Cuttlebug is a great little gadget that allows you to emboss and cut designs into different types of media.
I decided to take some mold putty and run it through once with an embossing card that I thought was ideal for the job.
First I take equal parts of the mold putty 1:1 ratio and massage it together until it is a light yellow. You only have a few minutes to mold once this is achieved.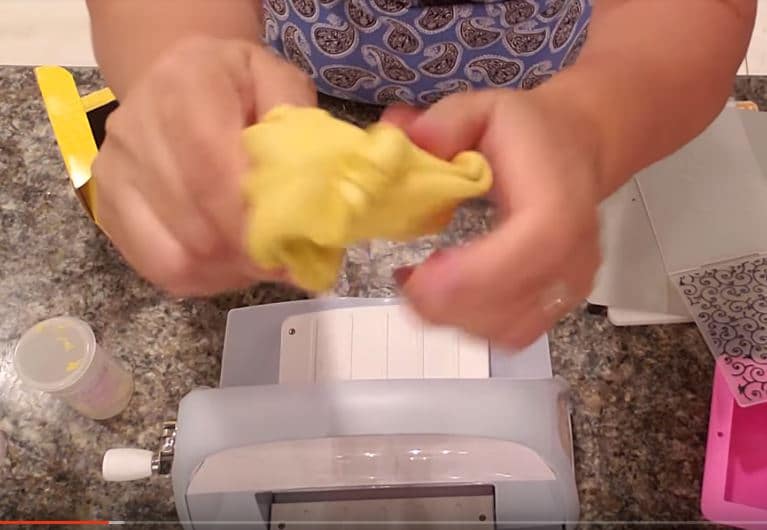 I then put it into the embossing card and ran it through only once in the cricut. This can be slightly messy, but if you wipe it off quickly enough there should be no residue.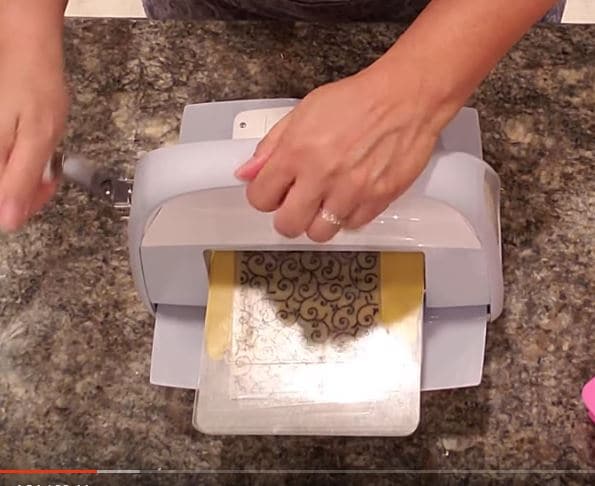 Once dried, which only takes about 15 minutes, I cut it to the size of my mini mold. You will need 2 for the sides, or one if you just want to do the bottom of the mold.
Next, we melt down out 21 ounces of Shea Butter melt and pour soap base.
For this design three colors were used. White, Sunset Yellow, and Poppin Pink from Star Dust Micas.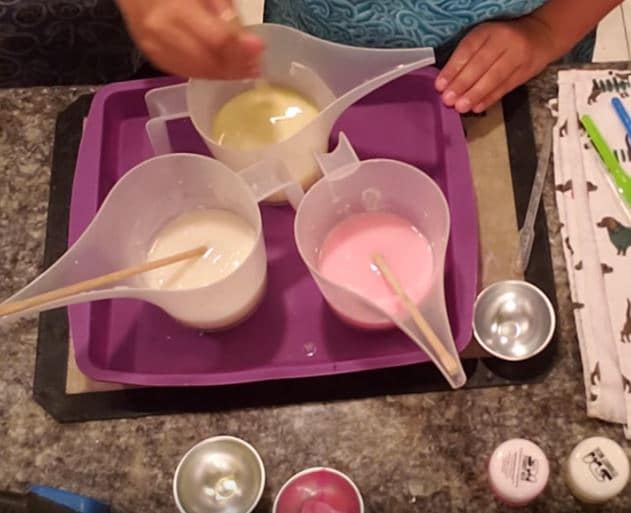 I also used approximately 5mL Babies Breath Fragrance oil.
The micas are mixed into the melted soap base. Once The temperature of the base was below 140 degrees, we also distributed the fragrance oil into the 3 cups of melt and pour.
Pour one of the colors into a flat silicone cake pan. Wait for the melt and pour to cool. You should see a nice skin. Then repeat and add the other colors of soap base in when there is a skin on the previous colored base.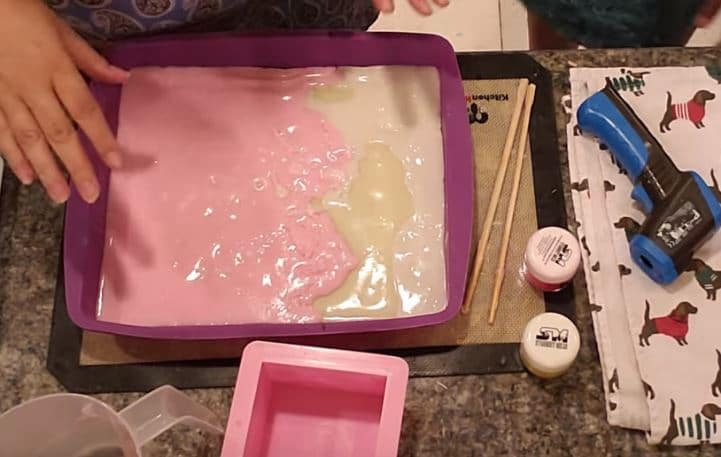 When the melt and pour has all set, start ripping them apart and leave in silicone pan all mixed together.
Take a small amount of melted soap base and use it as glue to place on the sides of the mold and affix the new impression mat that you made onto it.
Now, place all the shredded melt and pour pieces in to the mold (flat as possible). Remelt the melt and pour soap pieces that were left over. if using different colors, remelt separately.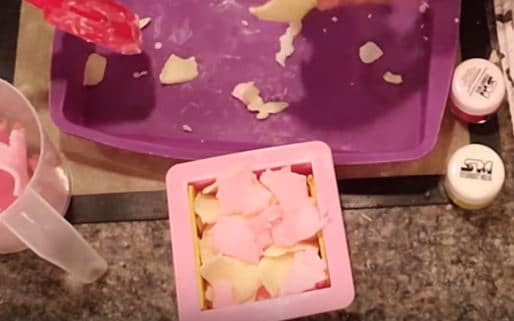 Spray with alcohol. Pour into the mold at about 150 to 160 degrees so that it combines.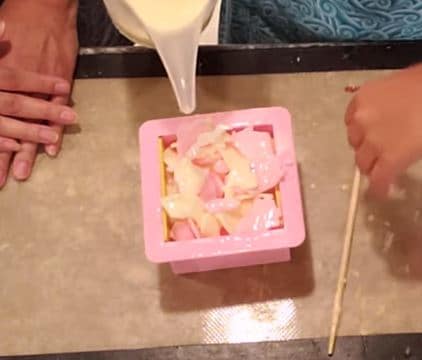 Once it is set unmold and carefully peel off impression mats.
This is a great project for those that want to step out of the box and use different designs.